Collections
Shop for artwork based on themed collections. Each image may be purchased as a canvas print, framed print, metal print, and more! Every purchase comes with a 30-day money-back guarantee.
About Charles Munn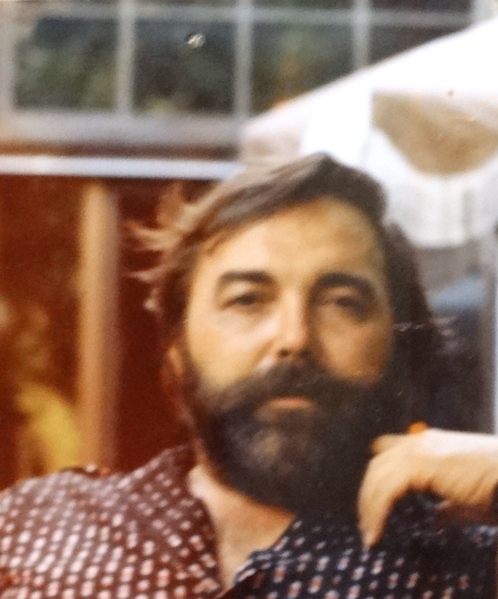 Short Bio:

The "head shot" is me in 1980. I was 46 years old & 'painting' quick 18"x24" pastel and charcoal portraits, as well as taking commissions for oil and/or acrylic portraits on canvas. I also displayed and sold landscapes that were done in the off season. My first San Antonio "Gig" was with the Texas Trails Gallery, which got 40% on every thing I sold. Lucky for me, a local night club owner, Bwana Dick, wanted to fill his courtyard on the San Antonio River Walk, and I wanted access to tourists. It worked out well for both of us. Linda, an artist who didn't do portraits, made appointments, Folks often ate, and/or had drinks while waiting their turns. Linda also matted and framed the portraits, collected the money, and added the needed class. On weekends we often put in 10 or 12 hours. I worked 7 days per week, Linda worked four or five. She got $5.00 per hour, plus 10% on frames. Bwana Dick was happy to simply fill his court yard, but it was such a sweet spot, I insisted on paying 10% of my gross. I paid Linda and Bwana Dick at the end of every day and, not counting paintings on canvas, on weekends, often netted $500. per day, and never less than $100, on week days, which, in 1980, was pretty good pay..
As a teen, I toyed with sculpting, but painting took over. I worked with, and learned from some very good artists. 'Wrote a couple of books, Paradise Now and Becoming The Thinker: http://www.amazon.com/exec/obidos/ASIN/0738803952/qid=973109424/sr=1-3/103-1156231-7357428 Showed and sold in the USA, England, Europe and parts of Asia. Became a full time painter in 1977. Still at it and will probably continue until I die.



Long Bio:


Sketching people and places is a natural, childlike thing. Yet, unlike most children, I couldn't give it up. I was captured by the form of a thing, which may explain an early interest in sculpting. A high school art teacher entered one of my pieces in a state art contest. To my great surprise, that poor little alabaster sculpt won a blue ribbon as well as a ticket to a traveling Van Gogh exhibit.
I was overwhelmed by Vincent's intense color and became driven to learn to paint. Although I didn't try to sell anything until my late twenties, the struggle is a wonderful, consuming obsession. The first painting I sold probably covered 5 or 6 less successful pieces. Even today if you buy one of my paintings, you may be getting layers of multiple works.
Early on I made a living doing other things, but the need to paint was always there. I even sold a few pieces while reluctantly flying with the 19th Air Commando's in Vietnam. Later in London I showed a few pieces in Wynn-Morgan's Master/Student exhibit in Earl's Court, London. Wynn-Morgan's patron, the Duchess of Bedford, opened the show, insuring good exposure. But most importantly, Wynn-Morgan, R.A. taught me how to avoid making mud. My color became purer and I moved on. At that time form still trumphed color in my work. After years of struggle I finally see that color is more important than form.
Yet faces were still fascinating and I sketched likenesses if anyone willing to sit for me. I finally became a full time painter in 1977. Portraits became my bread and butter, especially quick 18 x 24 pastels or charcoals on Canson paper. I also painted more formal portraits on canvas, in oil and/or acrylic.
In 1980 Wife and I launched a homemade 36' sailboat from Corpus Christi Texas. We even made the sails, then moved aboard and sailed around the Gulf of Mexico. We came ashore in various coastal towns along the way. I'd often hook up with a gallery and do portraits on-the-spot, occasionally selling one or more of my more colorful paintings, or sometimes a formal portrait. Five years later we came ashore in St. Petersburg Fla, and I opened a gallery. Wife did another degree, then another Master's. The years flew by. In 1992 we got antsy, packed it in and moved up here to the Pacific North West. We now live on Fox Island in Washington. It rains a lot, but it finally feels like home.